Borg55FL first light with the ASI183MM

With the coming of the storm season in Brisbane plus a very busy work schedule there has been little opportunity to get the newly acquired Borg55FL under the night sky to do astrophotography. However, an unexpected break in the clouds (very brief at 30 minutes) allowed for some narrow band hydrogen alpha imaging of NGC6888 in the Cygnus constellation using the ASI183MM camera.
The Borg55FL was set up on the M-Zero mount and I had planned to use NINA to do the image sequence acquisition but for reasons unknown the program refused to communicate with the camera and capture data so it was on to plan B and that was to use Nebulosity. The main purpose of the night's exercise was to get some image data, look at the stars on the edges of the frame and see if the Borg had the correct spacing between the rotator and camera sensor, something which is critical at f3.6. I was able to acquire 5 * 300 second subs at gain 111 before it clouded over.
After it had clouded over, I decided to try using NINA once again and lo and behold the program worked I was able to capture some amazing cloud images with some feint stars just visible. With the clouds here to stay, the next thing to do was capture dark frames for use in image calibration. Nebulosity was again used and  for some reason the amp glow was not able to be removed during the calibration process in AstroPixel Processor. Looking at the single sub exposures reveals 5 minute subs at unity gain of 111 are not long enough to get sufficient data with the smaller pixels on the  ASI183MM camera and next time 10 minute subs will be tried.
A better test to determine if the spacing needs adjustment would be to image a star field in luminance. This will be the next step, still it was rewarding to see how well the Borg55FL and the ASI183MM work together to capture the amazing hydrogen alpha rich regions around Cygnus.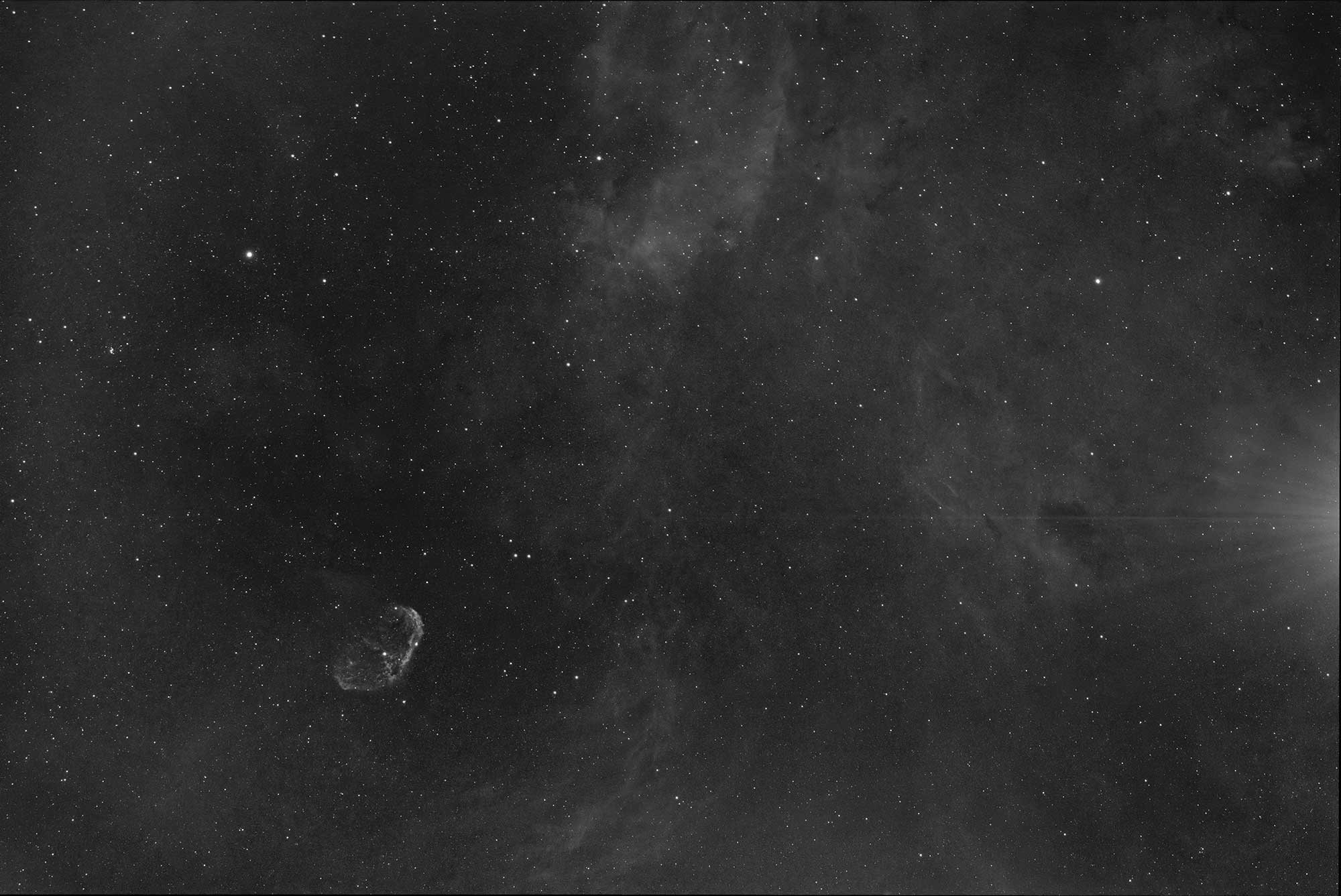 Recent Images