Sadr region Cygnus: RASA8 & ASI294MC Pro
Kedron, Queensland - 30 May 2020
Sadr region captured using a RASA8 telescope & ASI294MC Pro colour camera
Telescope: RASA8
Camera: ASI294MC Pro
Mount: CEM40
Alignment: ASIair
Guiding: ASIair
Image: 60 * 30 sec subs
Gain: 120
Temp: 0 Deg C
Processing: AstroPixel Processor – lights, darks, flats, dark flats
Bortle Class 7 site
Location: Kedron Brisbane Queensland
Date: 30/5/2020
The processing turned out to be less than satisfactory but the amount of nebulosity captured was impressive considering the light pollution.
The Sadr region, or IC 1318, is the diffuse emission nebula surrounding Sadr at the center of Cygnus's cross. The Sadr region is one of the surrounding nebulous regions; others include the Butterfly Nebula and the Crescent Nebula. It contains many dark nebulae in addition to the emission diffuse nebulae.Wikipedia.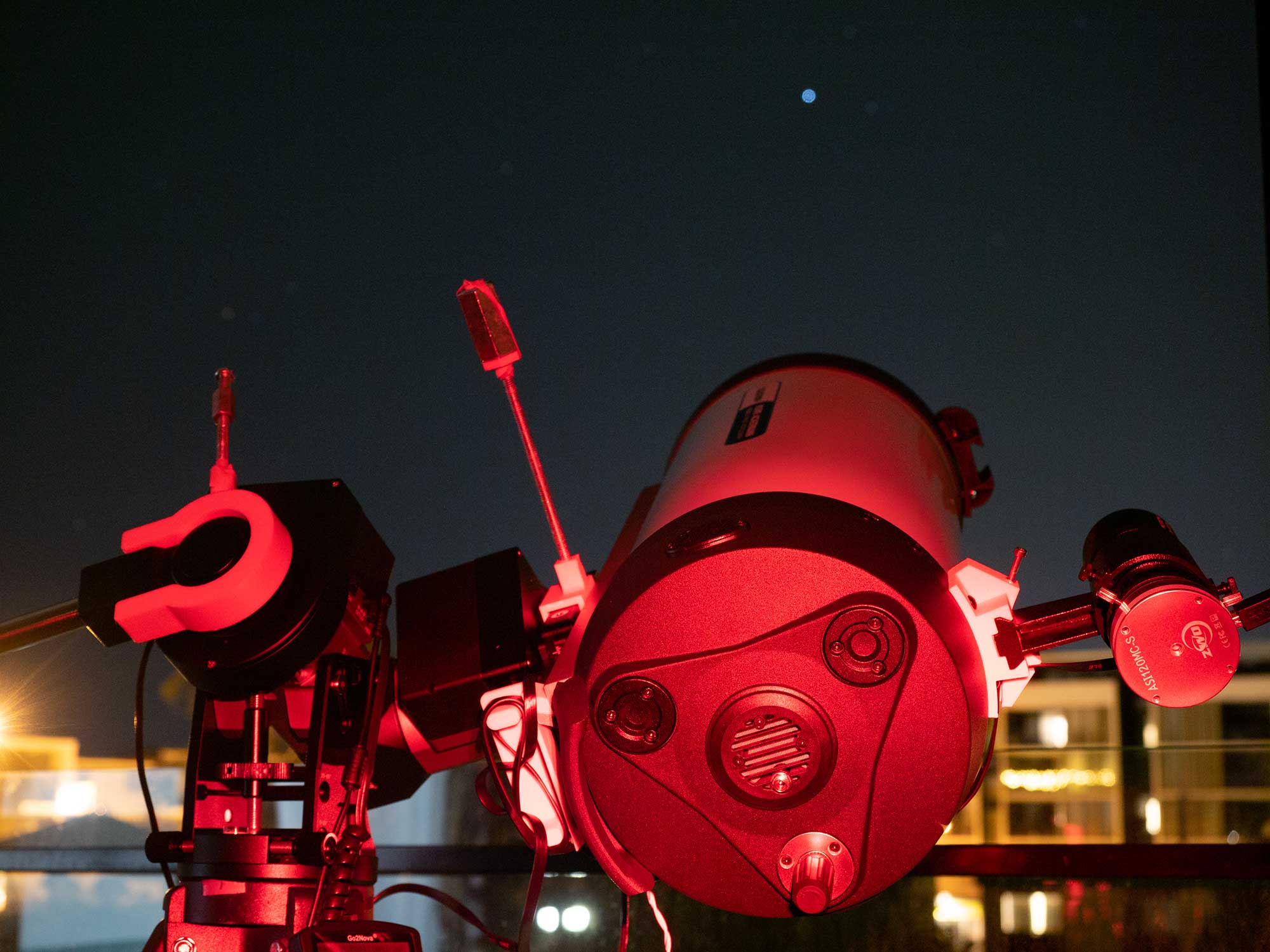 A number of 3D printed accessories have been designed and fabricated to help with imaging sessions. These include the offset counter weight brackets to help balance the mount, the Orion 50mm guide scope bracket and a cable loom visible at the rear of the CGE dovetail bar. The following photograph has the dew shield on in preparation for flats via some white t-shirts.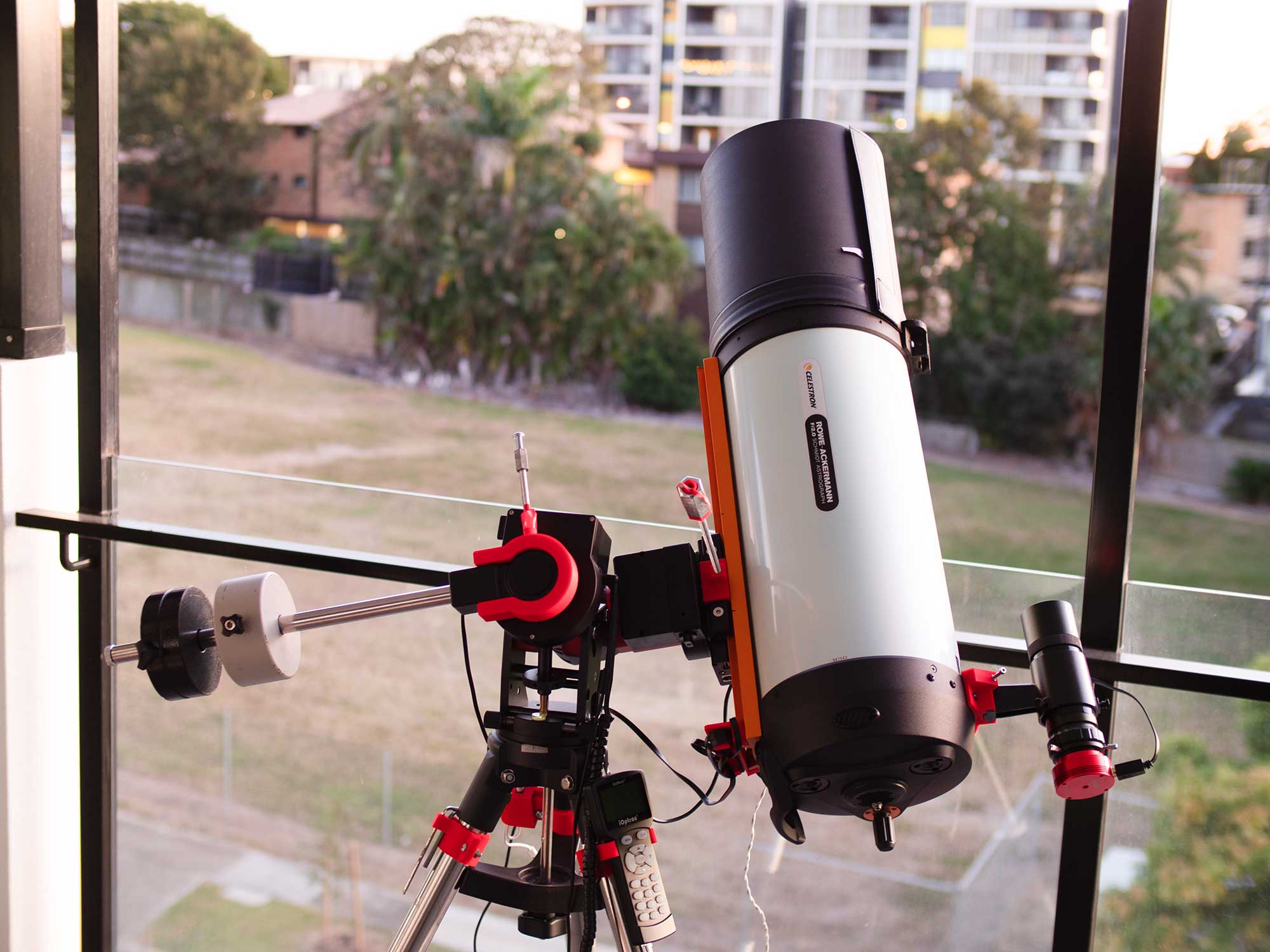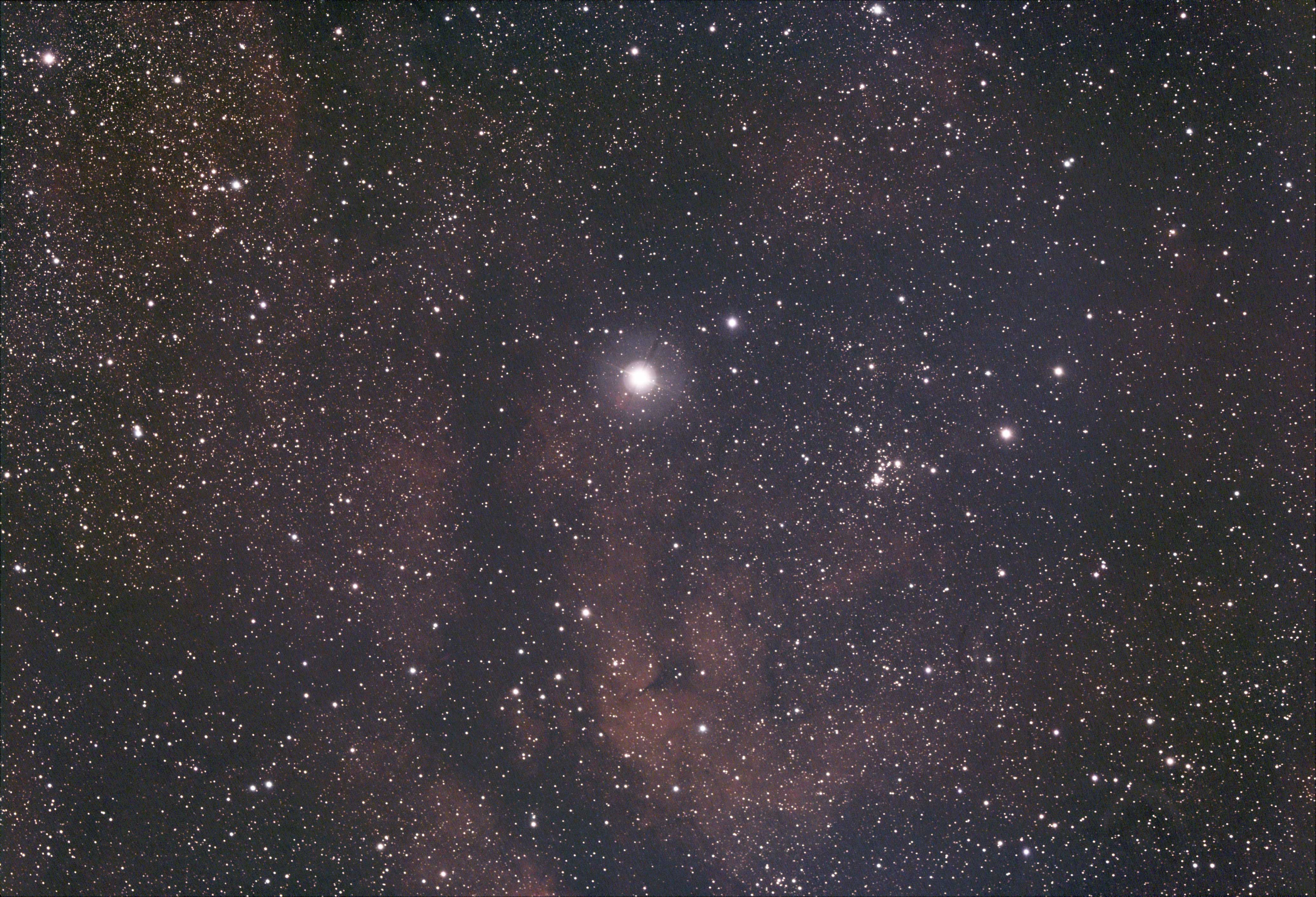 Recent Images