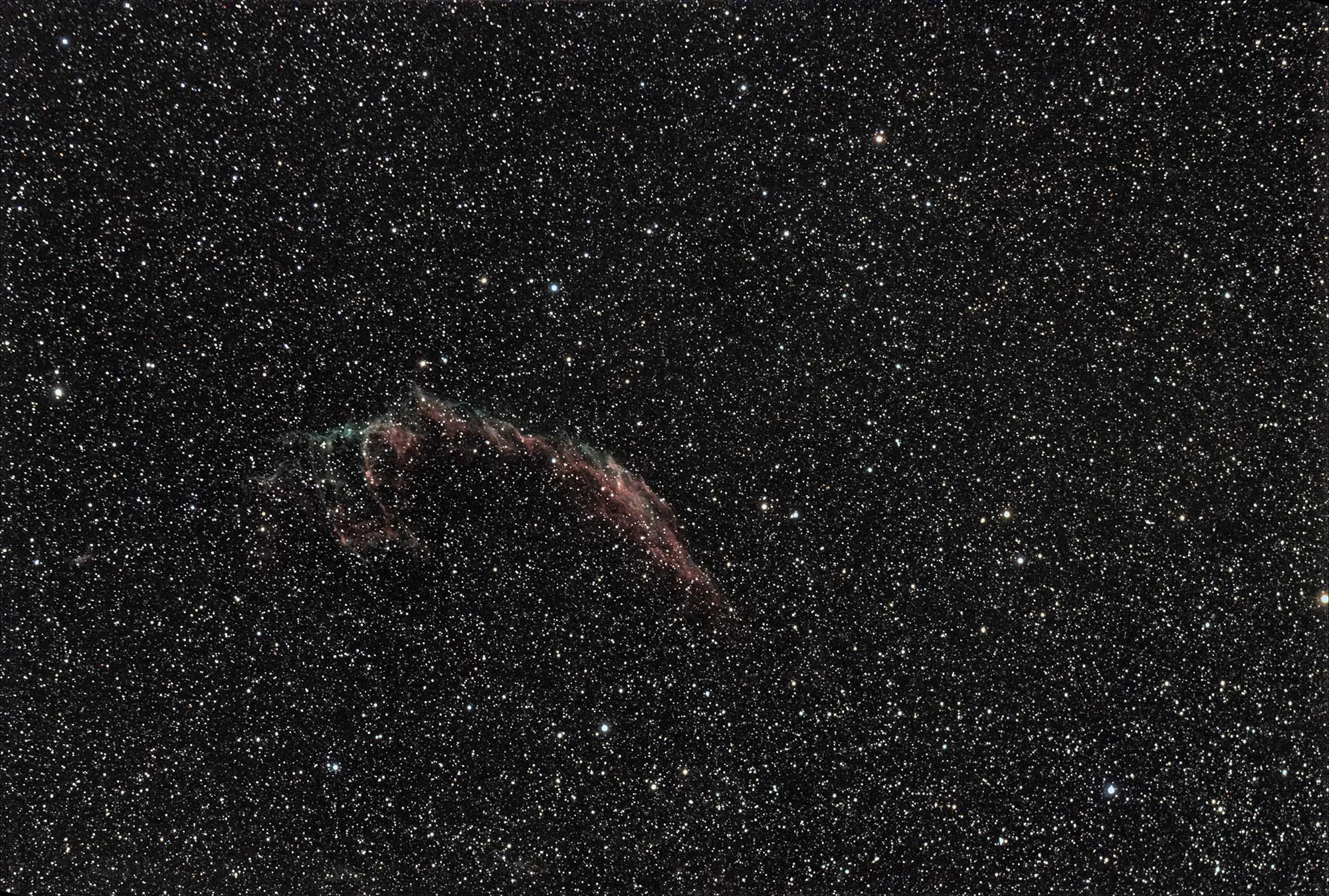 Veil Nebula astrophotography: William Optics GT 71, ASI 294 & Star Adventurer EQ Mount
Telescope: William Optics GT 71 with 0.8 6A2 Field Flattener
Camera: ASI 294 MC Pro (-10 Degrees, gain 485)
Mount: Star Adventurer
Alignment: PoleMaster
Guiding: PHD2
Image: 25 * 60 second subs
Calibration: AstroPixel Processor (darks, flats and dark flats)
Bortle Class 7 site
View the high resolution Veil Nebula.
The Star adventurer is not a goto mount so using a red dot finder is necessary to navigate around the night sky, especially with longer focal length telescopes and lenses. With the red dot finder, the telescope is aimed at the area intended to photograph and an image captured. All Sky Plate Solver is then used to get the precise RA /DEC of where the telescope is pointing. Referencing these coordinates in KSTARS (free astronomy sky software), one is able to figure out which way to move the mount.
After waiting 3 hours for the clouds to clear, I was lucky to get a 30 minute window to finally image the Veil Nebula. More data would have been good, weather permitting.
You can learn more about the imaging setup including Star adventurer & PHD2 guiding.
Single 60 second Veil nebula with ASC 294 Colour Camera
The following images are 60 second subs of the Veil nebula before and after debayering respectively. Nebulosity was used to debayer. Obvious artifacts include the satellite trail and dust mote. The dust mote can be removed in the calibration process using flat frames.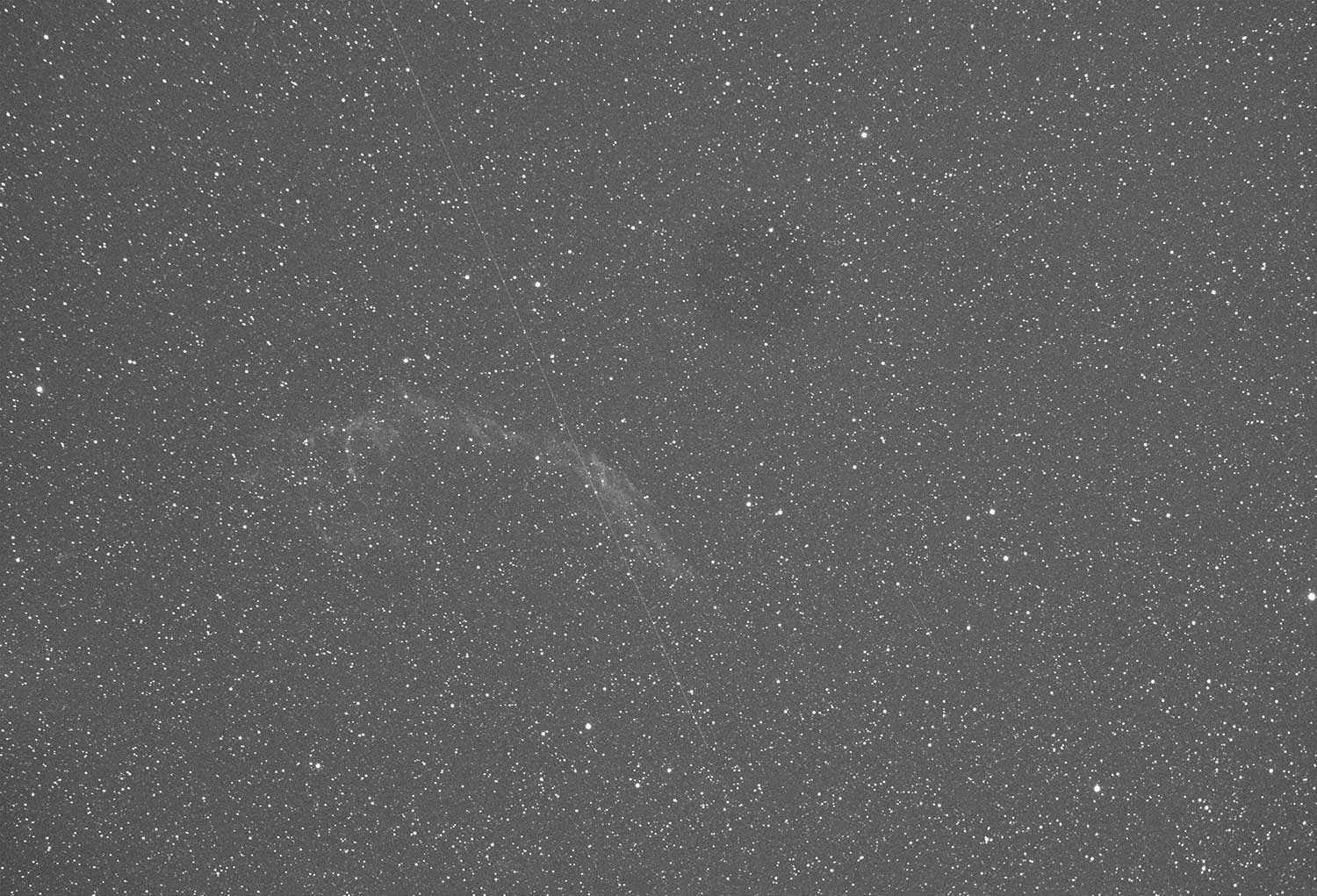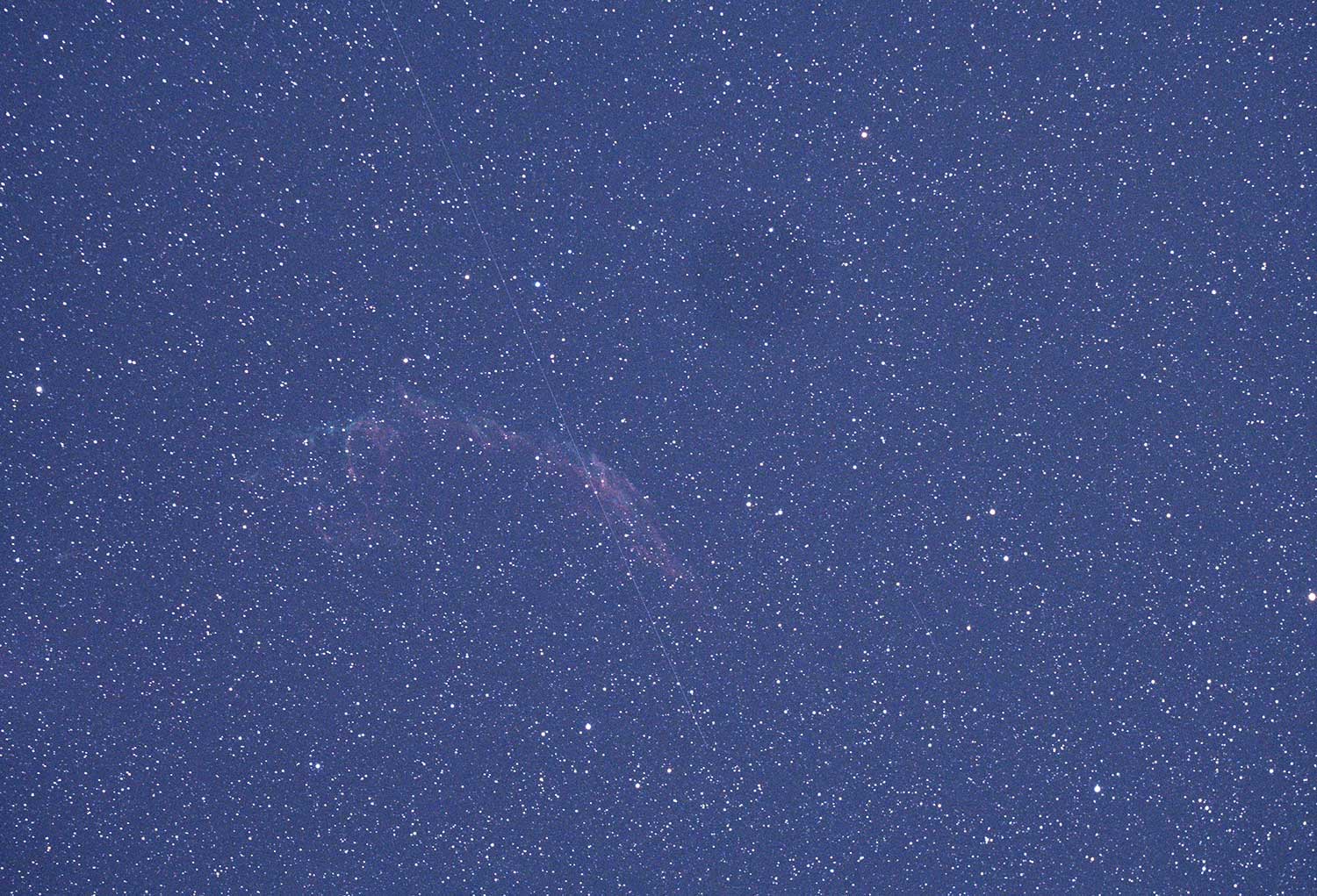 Recent Images