Eta Carinae Astrophotography Olympus OMD EM5 & Star Adventurer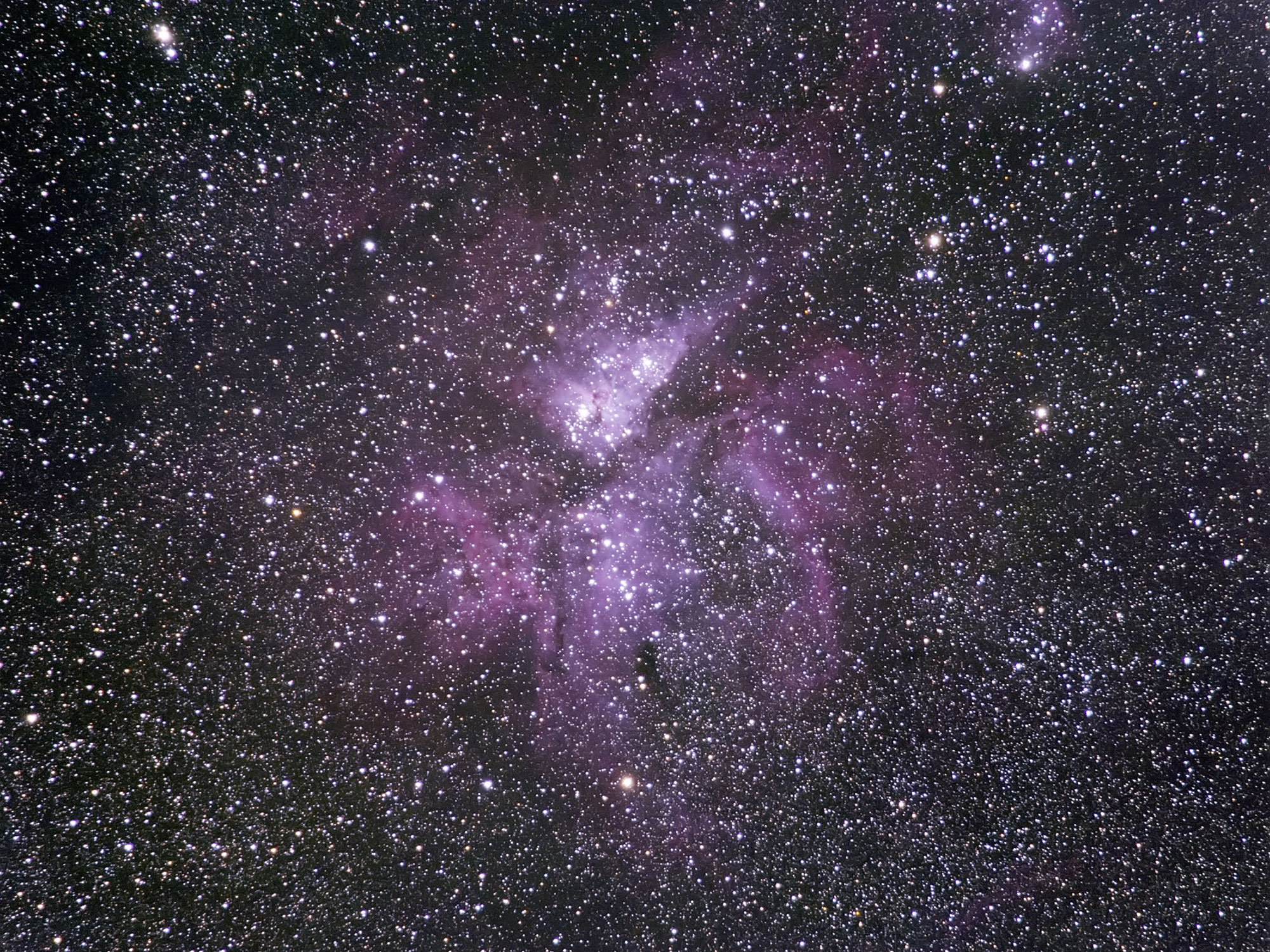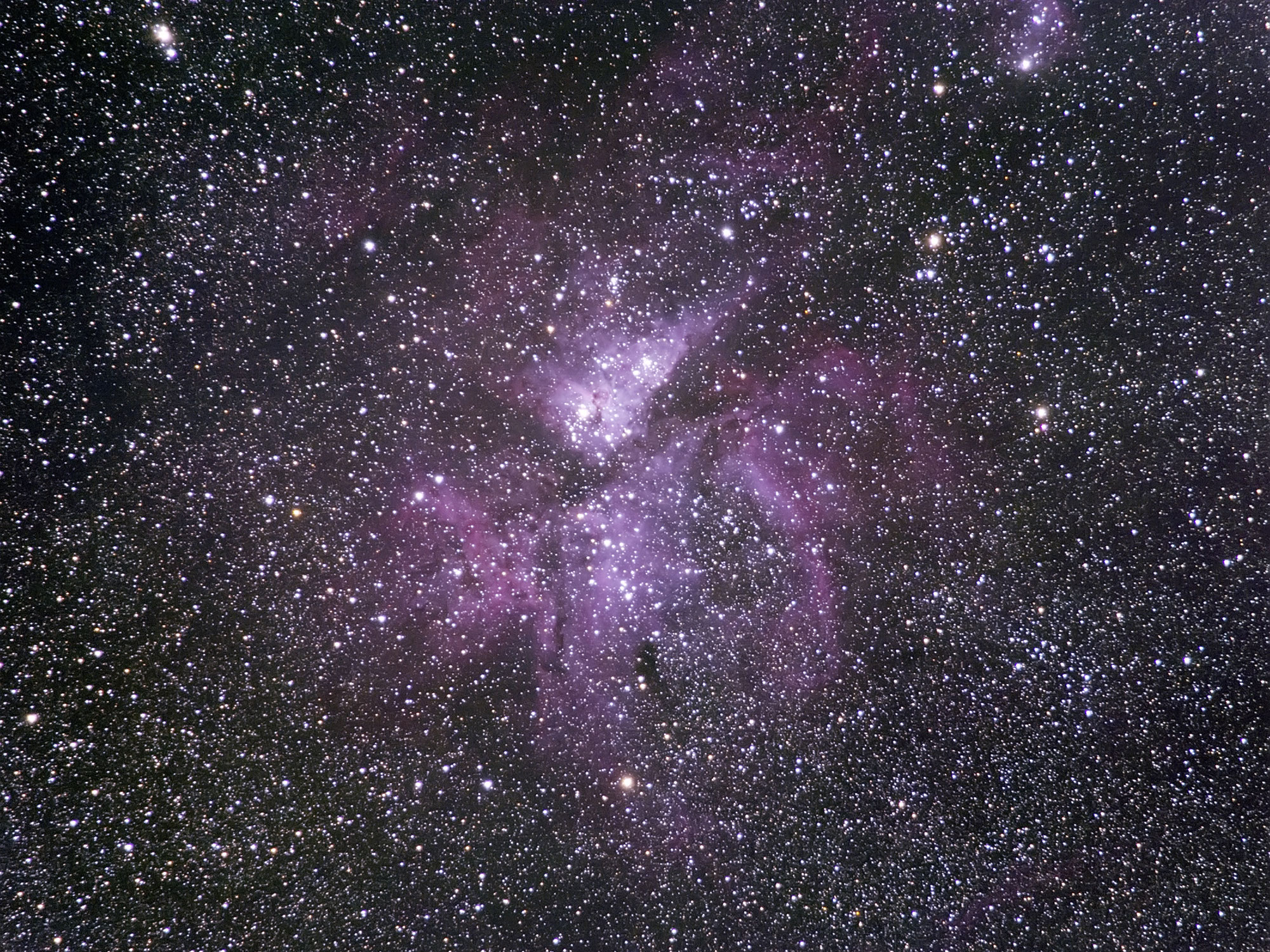 Eta Carina Astrophotography with Olympus OMD EM5 & Star Adventurer
Tracking with SkyWatcher Star Adventurer. Alignment with Pole Master. All unguided. Pretty happy with the result seeing as the lens was fully extended to 300mm.
Camera: OMD EM5 (external intervalometer)
Lens: Olympus 75-300 at 300mm
Mount: Sky Watcher Star Adventurer
Alignment: PoleMaster
Guiding: none
Image: 71 * 50sec lights at ISO 1600 = 60 mins.
Calibration: AstroPixel Processor, Lights only
Location: Samford Valley, Queensland, Australia, Bortle Class 6
Calibration using darks, flats and bias frames using Astro Pixel Processor and then slight colour correcting and cropping in Photoshop.
We recently configured the Star Adventurer to guide using PHD2 by mounting the Orion 50mm guide scope opposite to a William Optics GT71 providing 3 minute exposures.