The Veil Nebula: William Optics GT71 & ASI183MM Pro camera
Kedron, Queensland - 13 September 2020
Astrophotography of The Veil Nebula in Cygnus
HOO Hubble palatte with the Antlia 3.5nm HA and O3 narrow band filters
Telescope: William Optics GT71 with FF6A2
Camera: ASI183MM Pro
Mount: Avalon M Zero
Alignment: compass
Acquisition software: NINA
Guiding: PHD2
Image: HA 6 * 600 secs,  O3 6 * 600 secs : 2 hours total integration time
Gain: 111
Temp: 0 Deg
Processing: AstroPixel Processor: lights, darks, flats and darks flats
Bortle Class 7 site
Location: Kedron, Queensland
Date: 13/9/2020
The Eastern & Western Veil Nebula

The Veil Nebula is a cloud of heated and ionized gas and dust in the constellation Cygnus. It constitutes the visible portions of the Cygnus Loop, a supernova remnant, many portions of which have acquired their own individual names and catalogue identifiers.Wikipedia.
Imaging the amazing Veil Nebula
I first captured the Eastern Veil Nebula using my trusty Star Adventurer mount with a William Optics GT71 and ASI294MCPro one shot colour camera. Imaging with the ASI294 in a light polluted city is challenging, so I decided to drive an hour out of town to get darker skies. The nebula is very feint and finding is was achieved using plate solving with All Sky Plate Solver. With my new Antlia 3.5nm narrow band filters, journeys to darker skies are a thing of the past. I now image striaght of my balcony. Light pollution and all.  Capturing enough data for this nebula proved difficult as it is only visible low in the horizon on my north facing balcony. Still, 1 hr of HA and 1 Hr of O3 subs still resulted in a fairly detailed image. Calibration was done in AstroPixel Processor.
On a separate night, 2 hrs of HA data was captured for the Western Veil Nebula.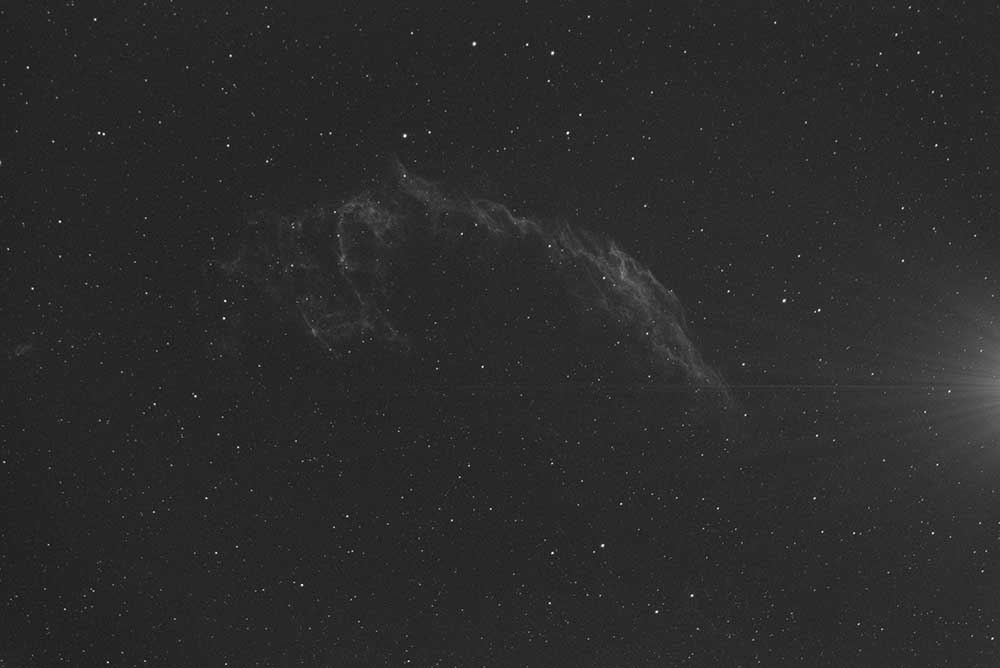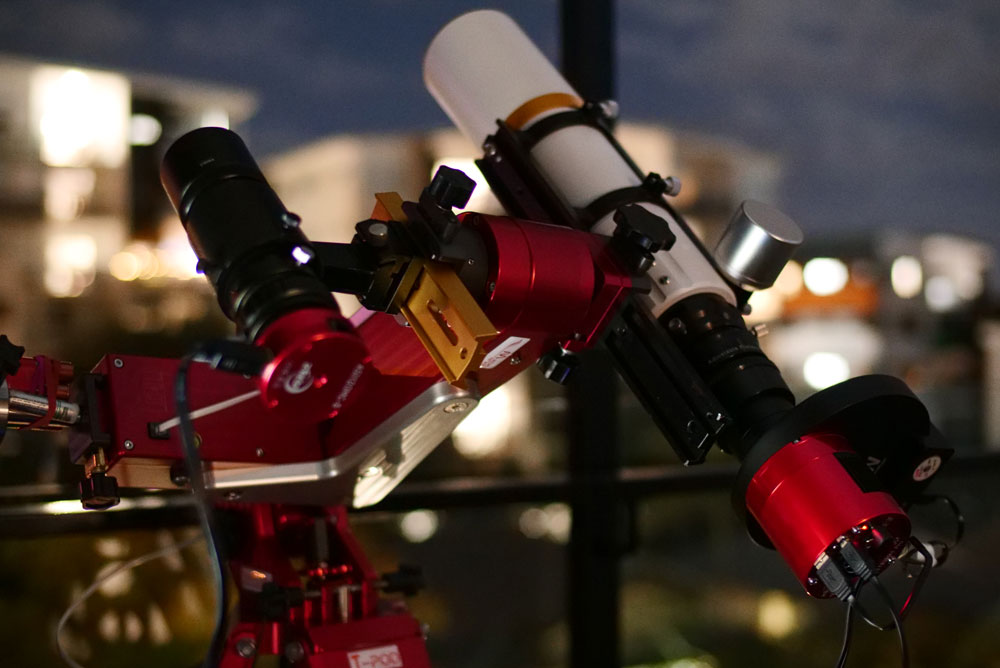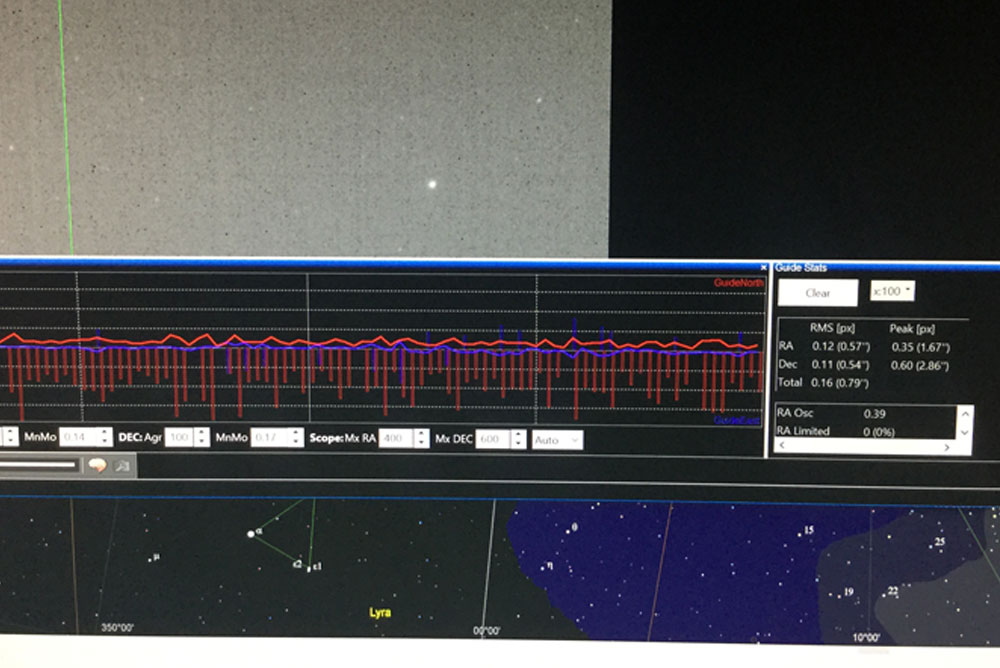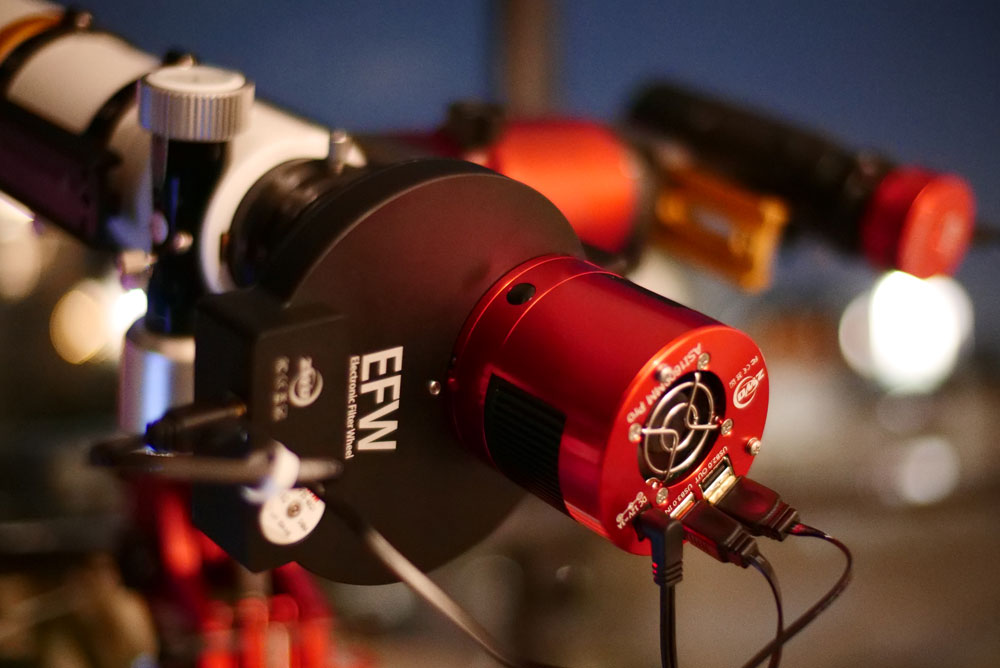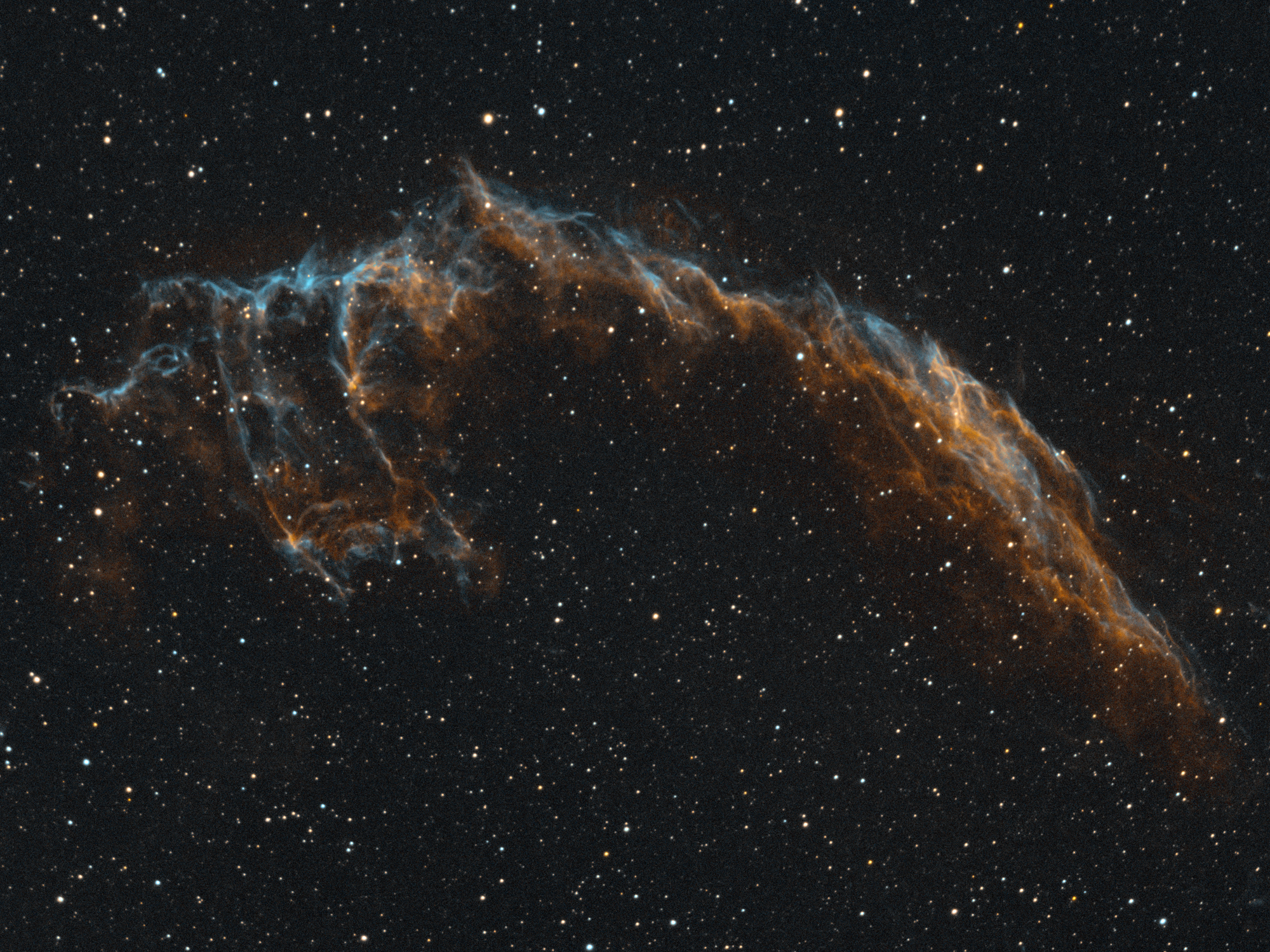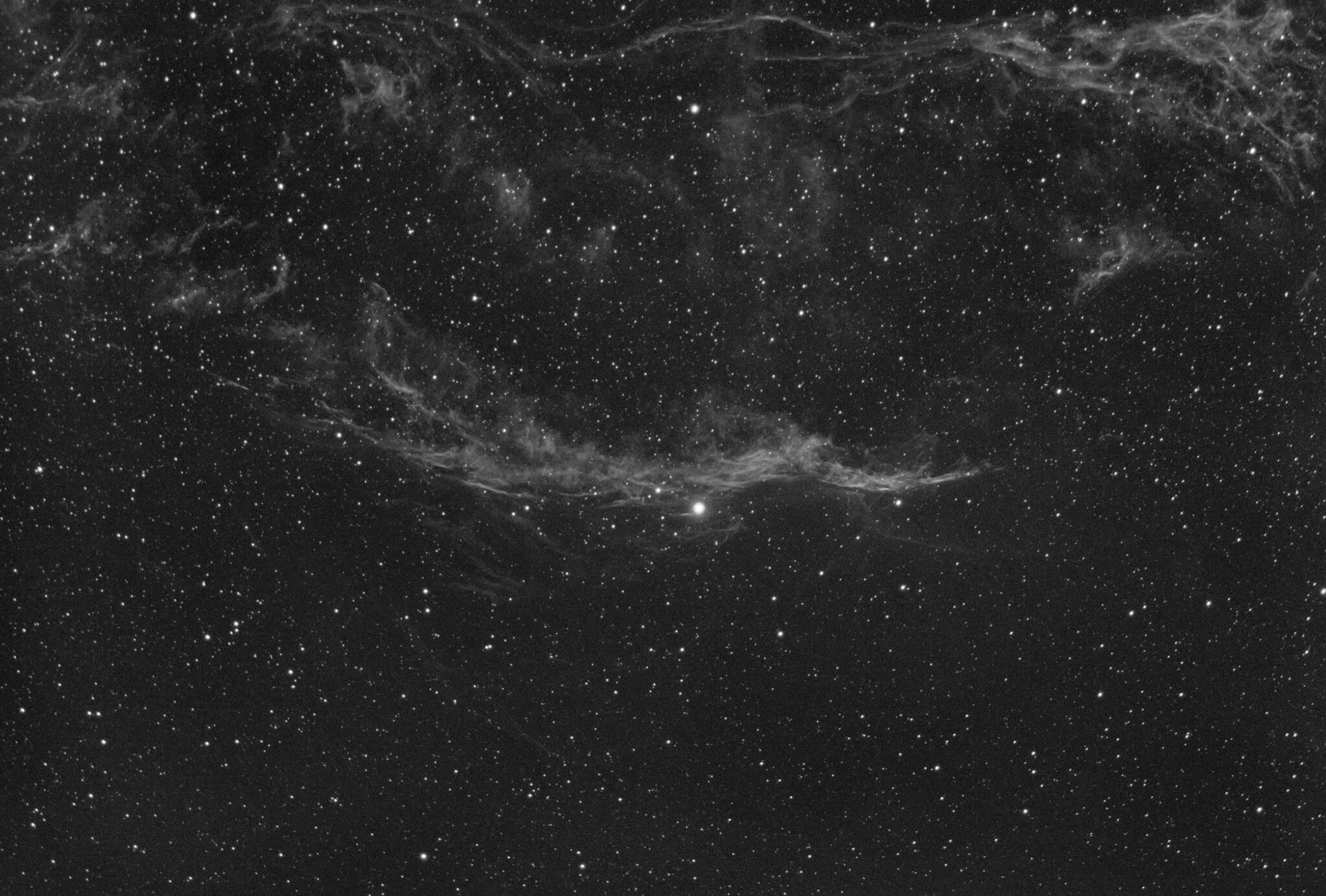 Recent Images