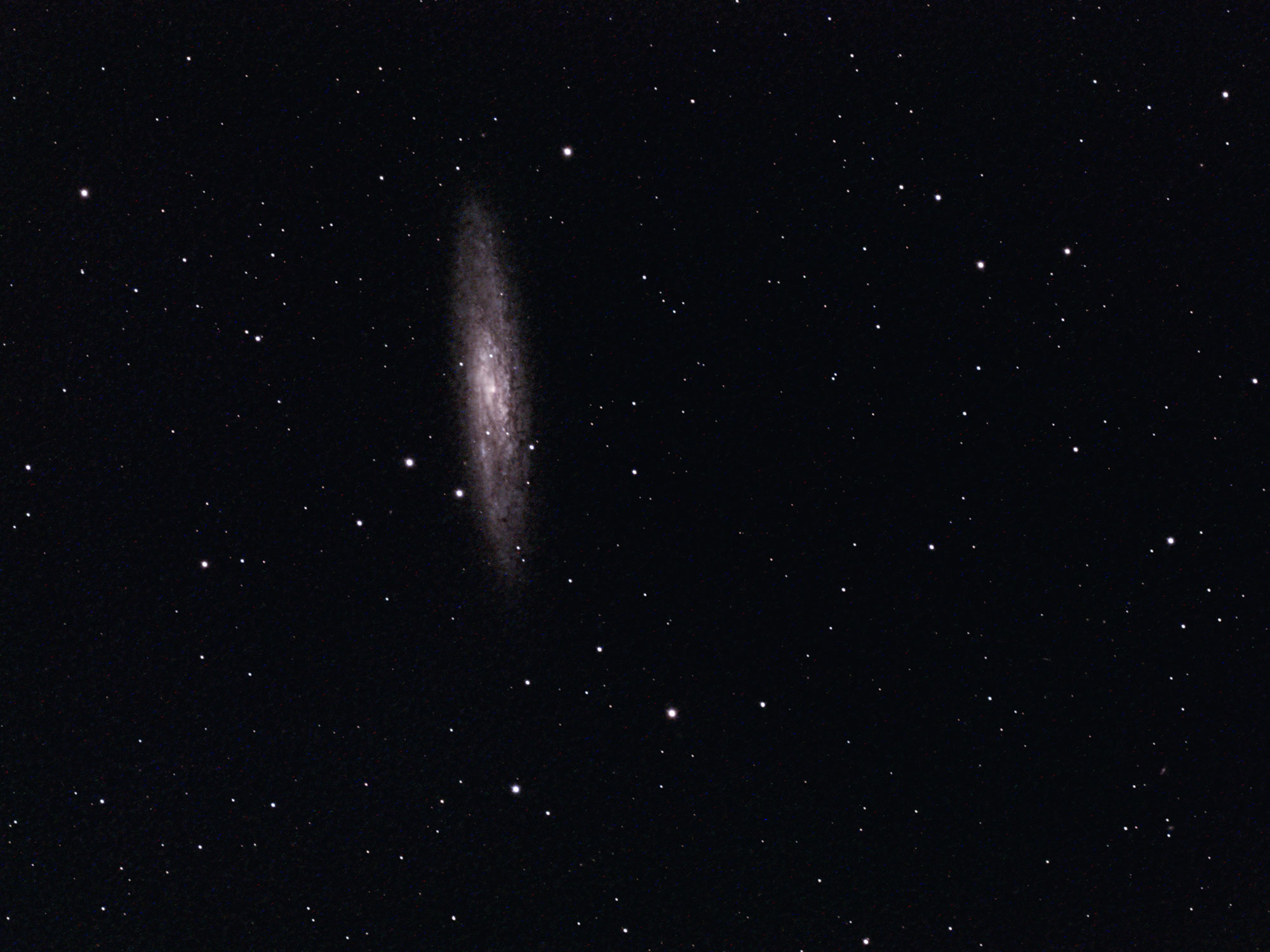 Sculpture Galaxy NGC 253 William Optics GT 102 ASI 294 astrophotography camera
Telescope: William Optics GT 102 APO with Tele Vue 2* Barlow
Camera: ASI 294 MC Pro
Image Capture: SharpCap Pro
Plate Solving: All Sky Plate Solver
Mount: Ioptron IEQ 30
Alignment: PoleMaster
Guiding: PHD2
Image: 60 * 60 second subs, no cooling, ambient temperatute 16 deg
Calibration: AstroPixel Processor
Bortle Class 7 site
Residual noise is still visible in the image and darker skies and more integration time is needed improve the image.
PHD2 guiding the William Optics GT102
The IEQ30 EQ mount performed well with PHD2 guiding. The guide scope used was the Orion 50mm with ASI 120 MC-S guide camera. I had an issue with plate solving not working due to an incorrect focal length being specified in the software.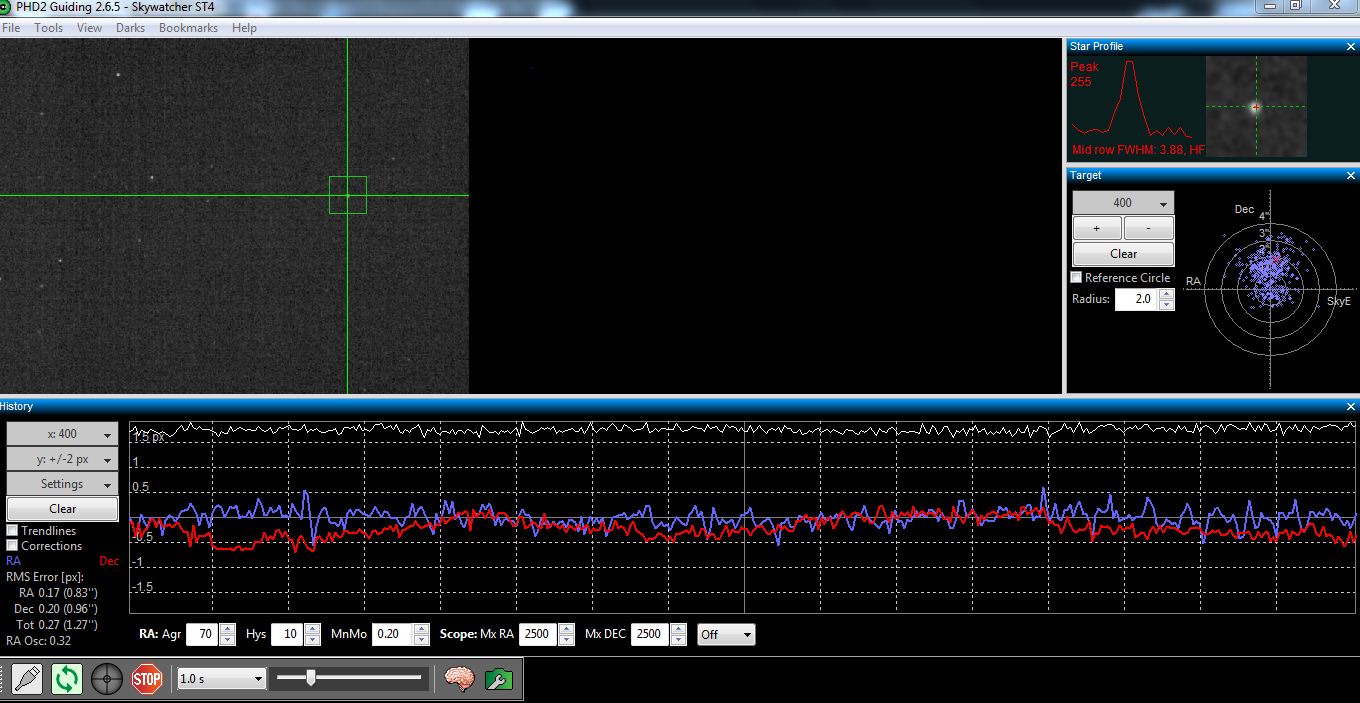 A Single 60 second exposure of NGC 253
The thermal noise from the single 60 second exposure is very apparent in this image. Also visible are vignetting on the periphery and dust artifacts, issues rectified by flats frames in the calibration process.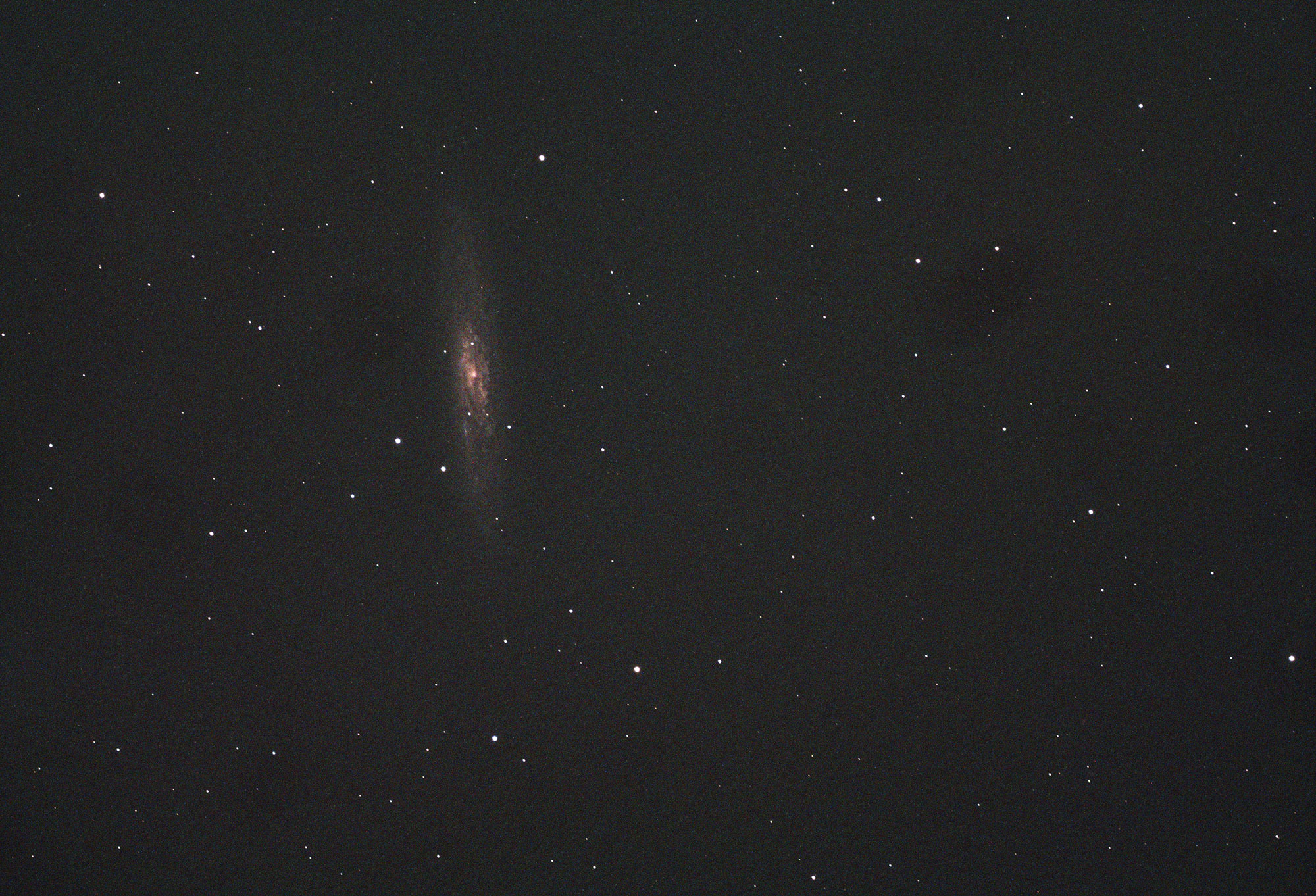 Recent Images