Wide field astrophotography 
One area of astrophotography I really enjoy is wide field imaging. I started off doing wide field astrophotography with my micro four thirds cameras, the Olympus OMD-EM5, progressed to the EM1.2 and then the Panasonic GH5-S. The lenses used are primarily a manual focus Voigtlander 25mm or the Olympus 7-14mm PRO. Easy to set up and control but they need to be operated at high ISO settings and cannot compete with a dedicated astrophotography camera in terms of quantum efficiency and the ability to be cooled. With an ASI294 at my disposal, I started looking for options to use it with wide field lenses. I already had a number of vintage Olympus OM lenses that get used with my mirrorless cameras as well as a Canon FD 50mm f1.4 lens.
My light weight Star Adventurer mount is perfect for grab and go astrophotography, being designed for tracking with DSLR cameras, mirrorless cameras and small telescopes. It gets used with both my Panasonic GH5-S mirrorless camera and William Optics GT71 & ASI294 MCPRO colour camera. Attaching a mirrorless camera or telescope to the Star Adventurer is straightforward with a variety of existing mounting options available. Attaching the ASI294MC camera directly onto the Star Adventurer meant a custom made adapter had to be designed and fabricated. A perfect job for the QIDI X-Plus printer. All printed were made using PLA filament.
Configuring a wide field astrophotography setup using the ASI294MC PRO camera
The optical train consists of the ASI294MCPro colour camera and a vintage Canon FD 50mm f1.4 lens. Sitting in between the two is a M42 to MFT Mirrorless Camera Adapter and a FD – M43 adapter.
Additional 3D prints for the ASI294MC camera setup

A dew & light shield were also design and 3D printed using the QIDI X-Plus. The dew shield was then finished by smoothing the rough 3D printed surface with automotive spray filler and then further painted black. Navigating around the night sky with the Star Adventurer involves star hopping. To make the camera adapter more useful, a red dot finder part was designed and 3D printed and glued into place to be part of the final assembly. One thing with a red dot finder is always make sure it is turned off after use.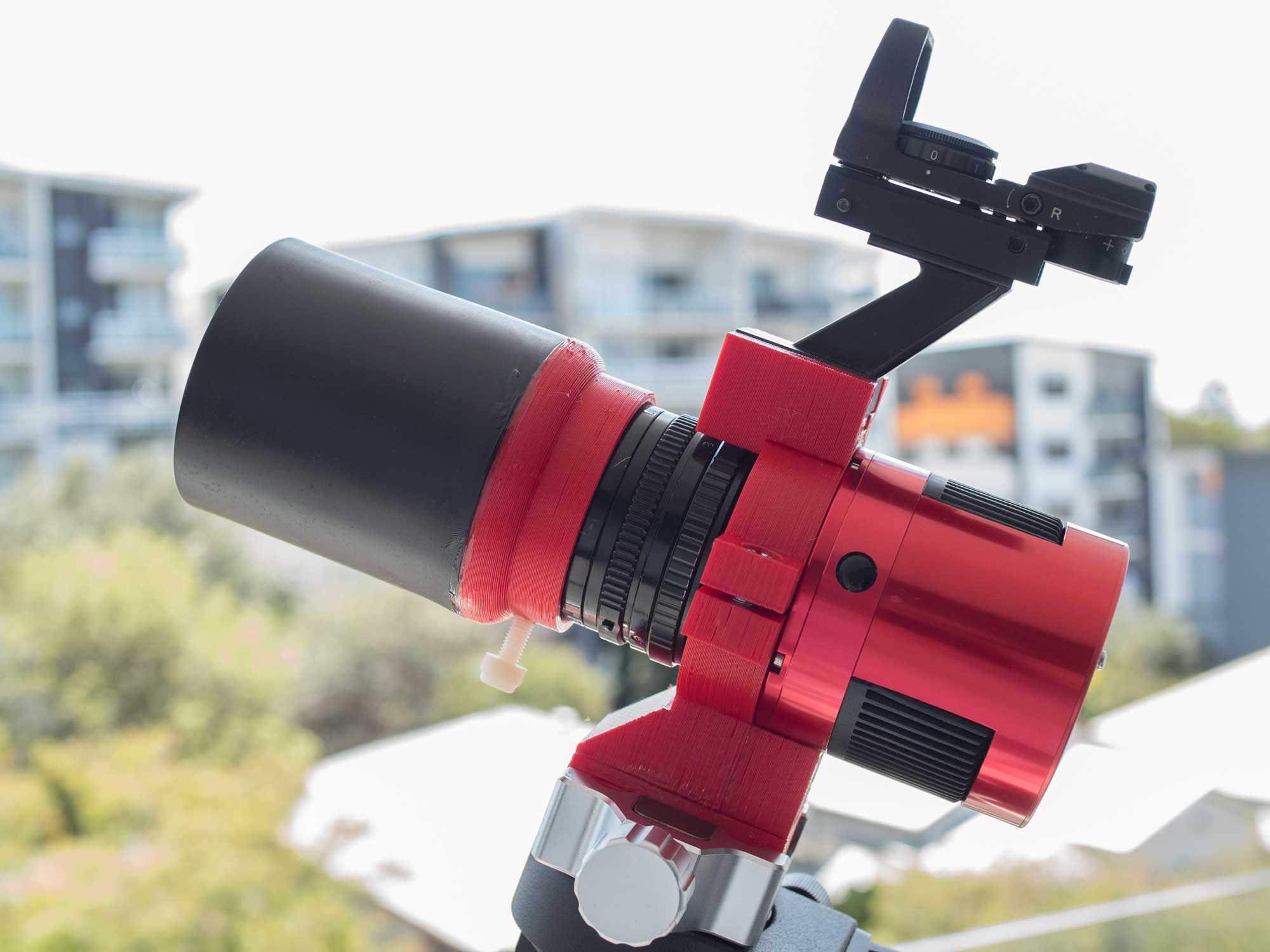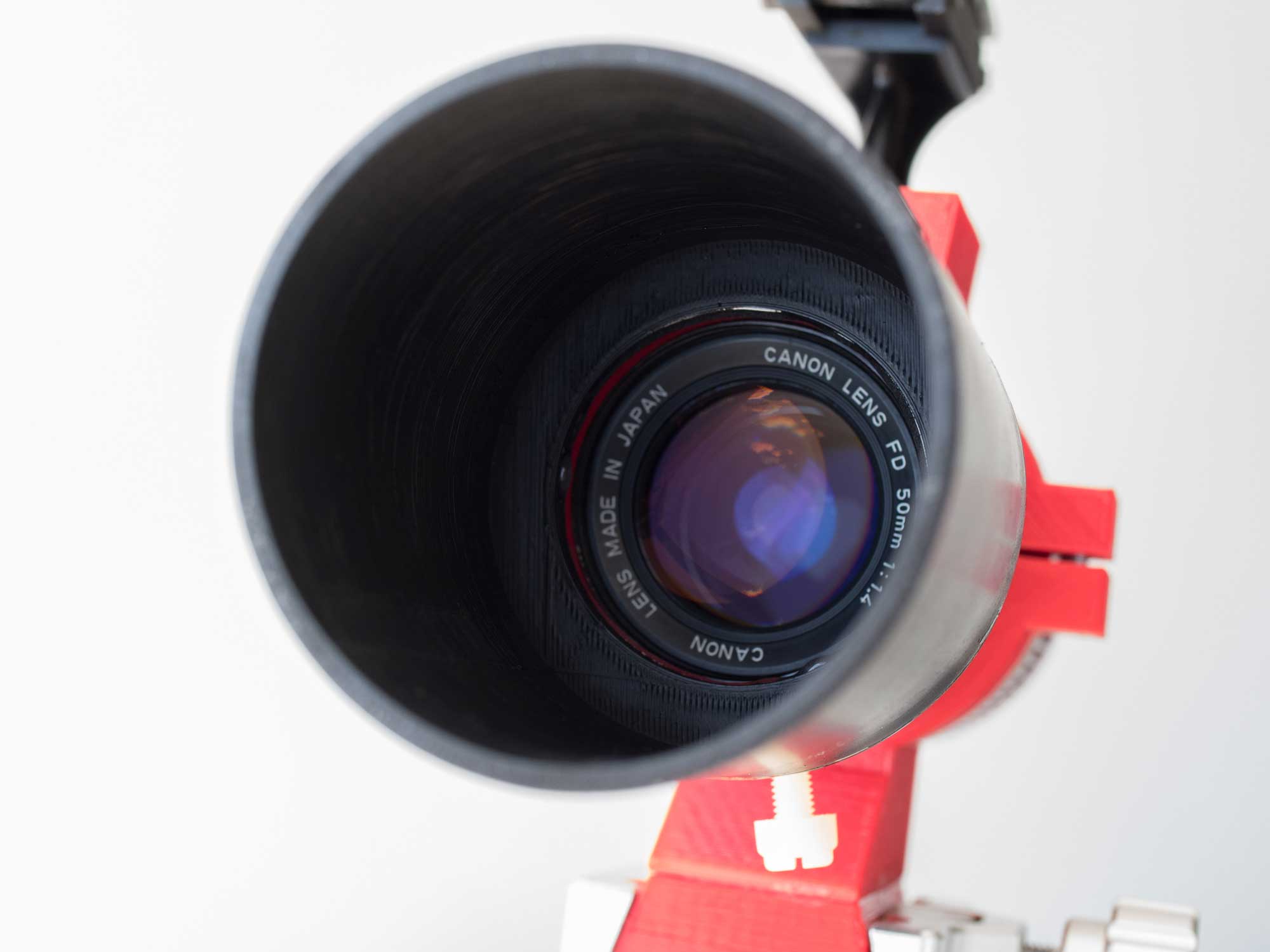 Recent Images