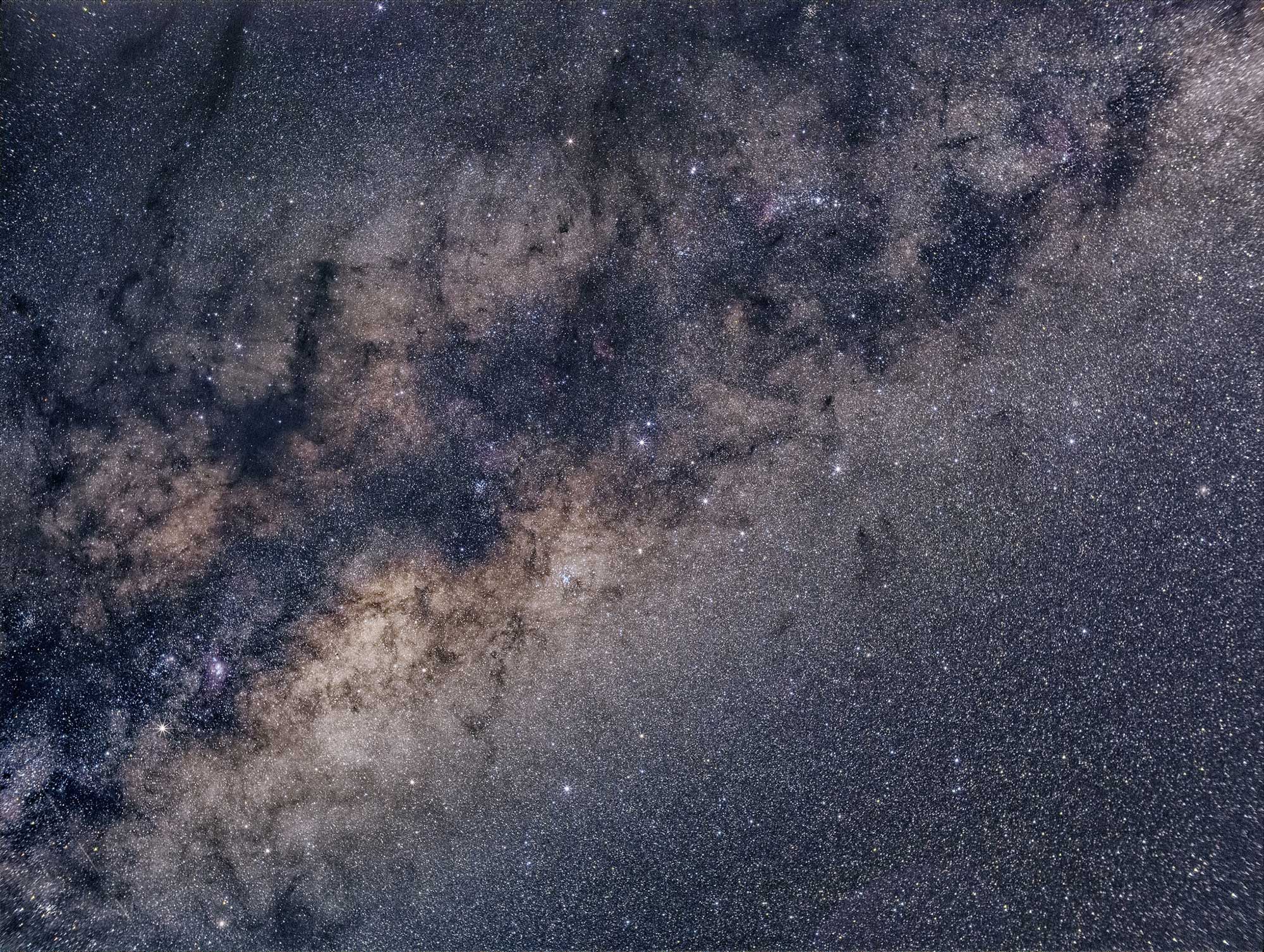 Widefield Astrophotography with Olympus OMD EM5 & Voigtlander 25mm
Camera: OMD EM5 (external intervalometer)
Mount: Sky Watcher Star Adventurer
Alignment: PoleMaster
Guiding: none
Image: 85 * 13 second subs at ISO 1600
Calibration: AstroPixel Processor, Lights only
Bortle Class 4 site with 1/2 moon
View the Sagittarius widefield with OMD EM5 and Voigtlander 25mm on my Flickr site.
Widefield Astrophotography Setup
An essential part of any astrophotography imaging kits is a tracking mount. The image below show the OMD EM5 with Voigtlander 25mm attached to a SkyWatcher Star Adventurer. Situated below the camera is a PoleMaster, one of the best, if not the fastest ways to get accurate polar alignment. Trust me, its worth the money. For finding objects in the night sky, a red dot finder is necessary. One has been attached to the EM5's hot shoe via a custom 3D printed adapter.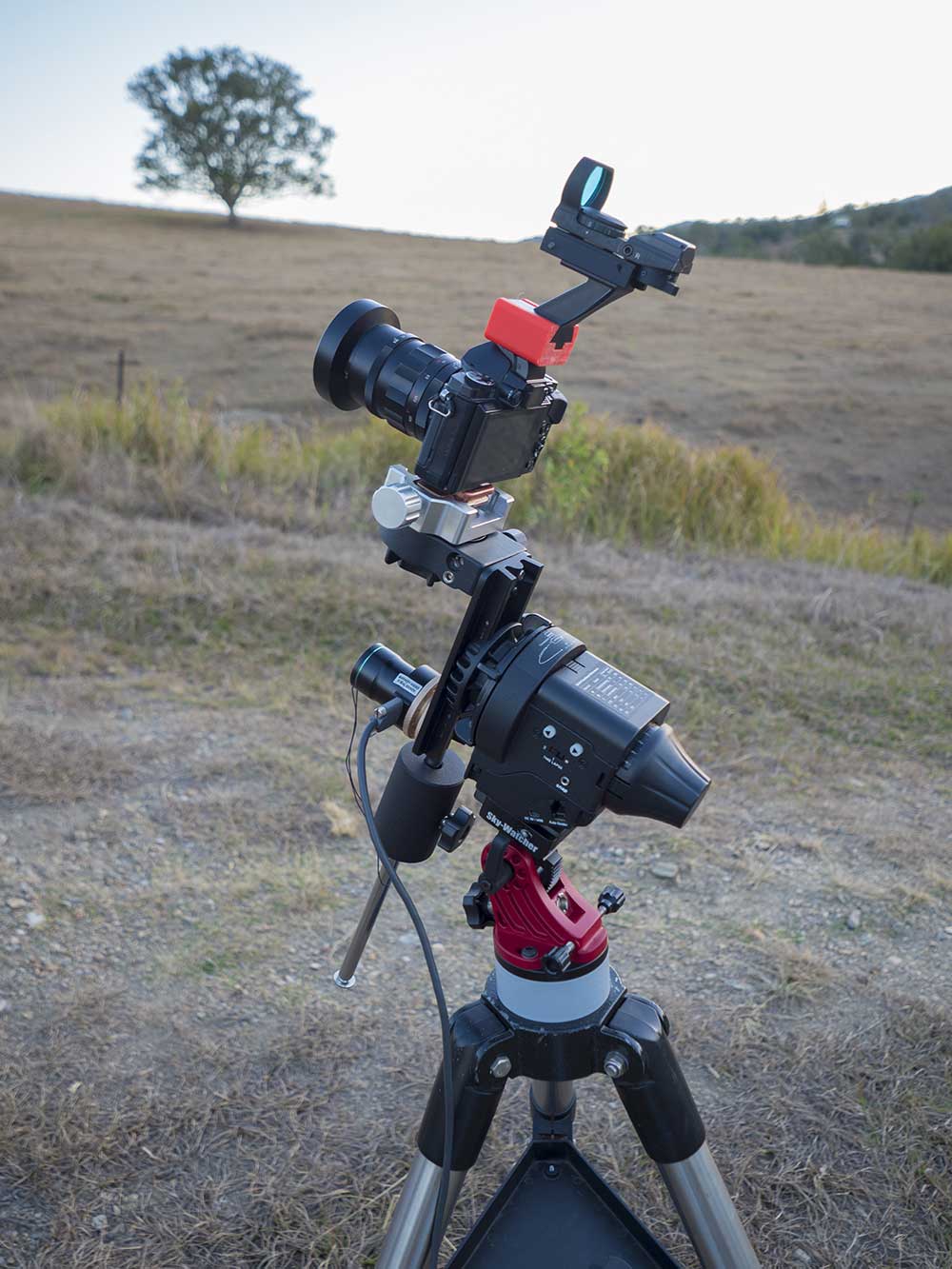 Recent Images