Acrux star field: RASA8 & ASI294MC Pro
Grandchester, Queensland - 19 May 2020
Acrux astrophotography with RASA8 & ASI294MC Pro
Telescope: RASA8
Camera: ASI294MC Pro
Mount: CEM40
Alignment: ASIair
Guiding: none
Image: 10 * 30 sec subs
Gain: 200
Temp: 0 Deg C
Processing: AstroPixel Processor – lights, only
Bortle Class 3 site
Location: Grandchester, Queensland
Date: 17/5/2020
The amount of star light the RASA8 can capture in a small amount of time is remarkable. For portable imaging setups or locations hampered by bad weather, it is the perfect telescope. The bright star in the image above is Acrux or Alpha Crucis and is the brightest star in the constellation Crux the Southern Cross. It is the 13th brightest start in the sky.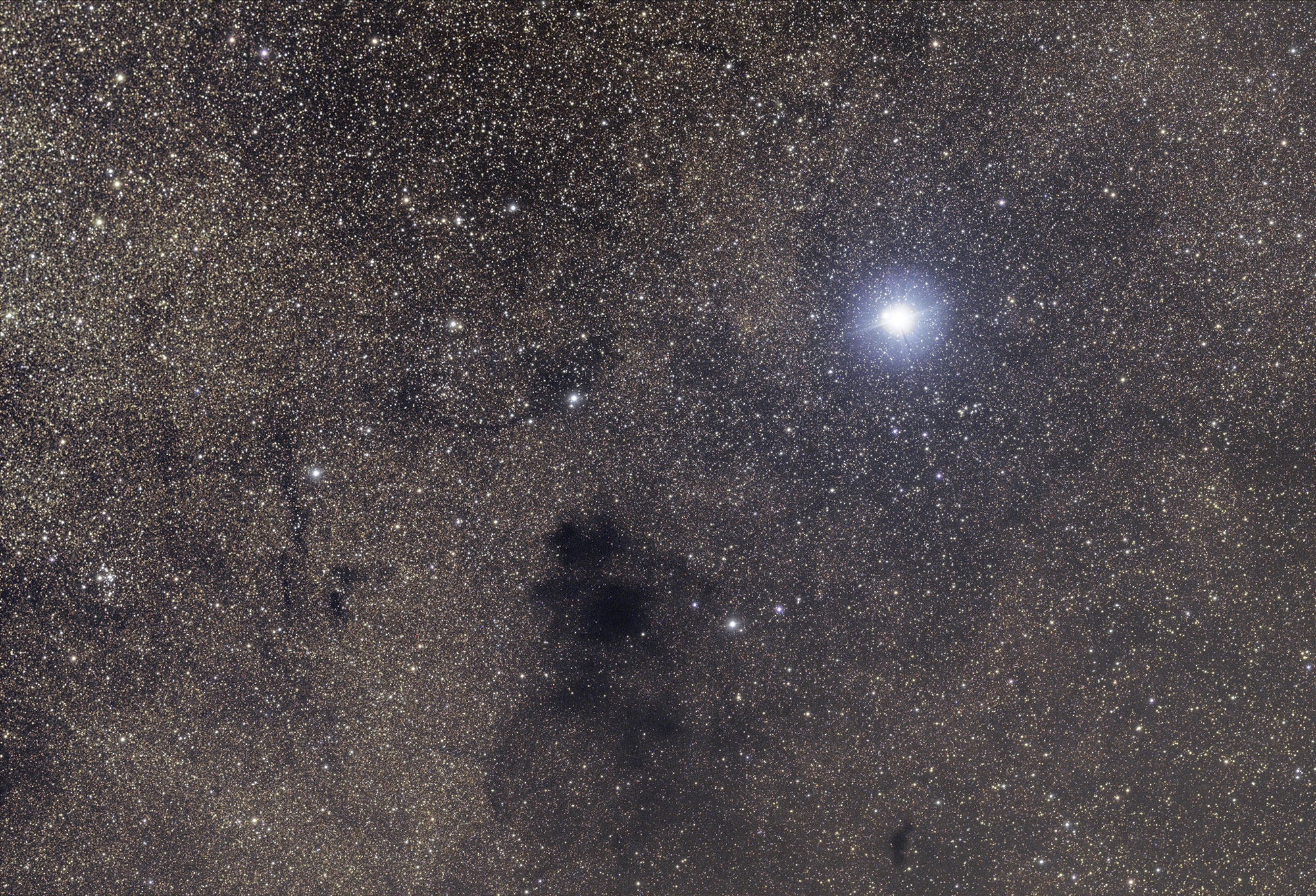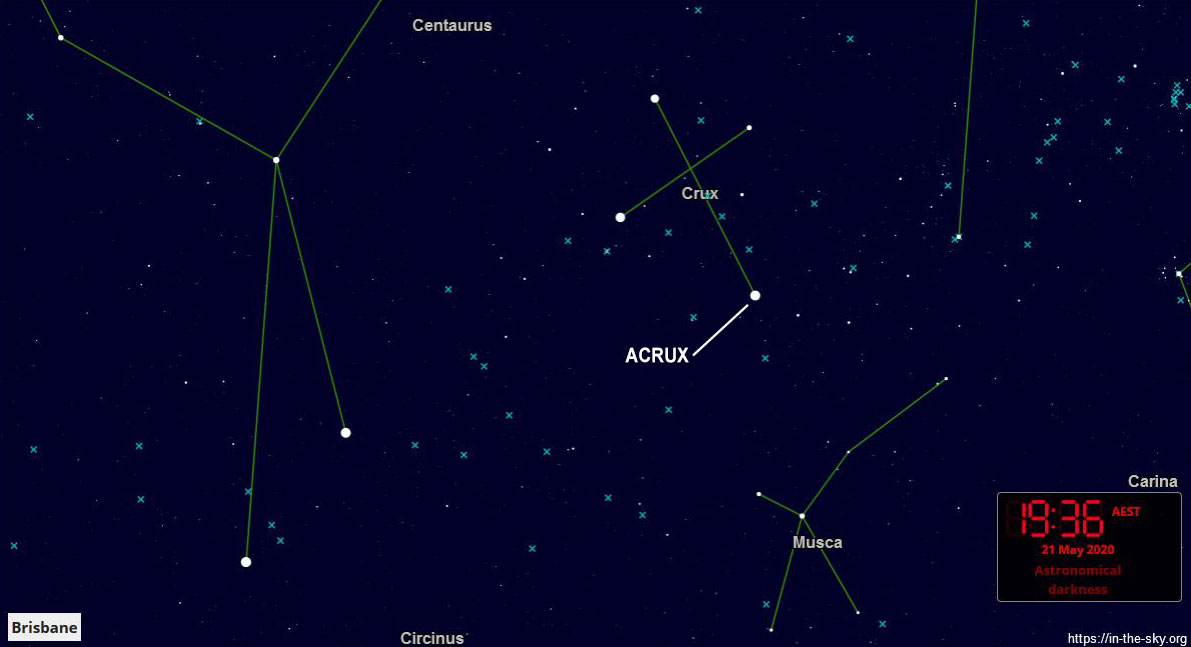 Acrux star field  photographed with the RASA8

Before and after stacking and processing in AstroPixel Processor. The top image is a single 30 second exposure with the bottom image being ten sequential images were stacked/processed together. Only lights were stacked. The process did not include darks and flats, The benefit of stacking is the final image signal to noise ration increases with the square root on the number of images to be stacked.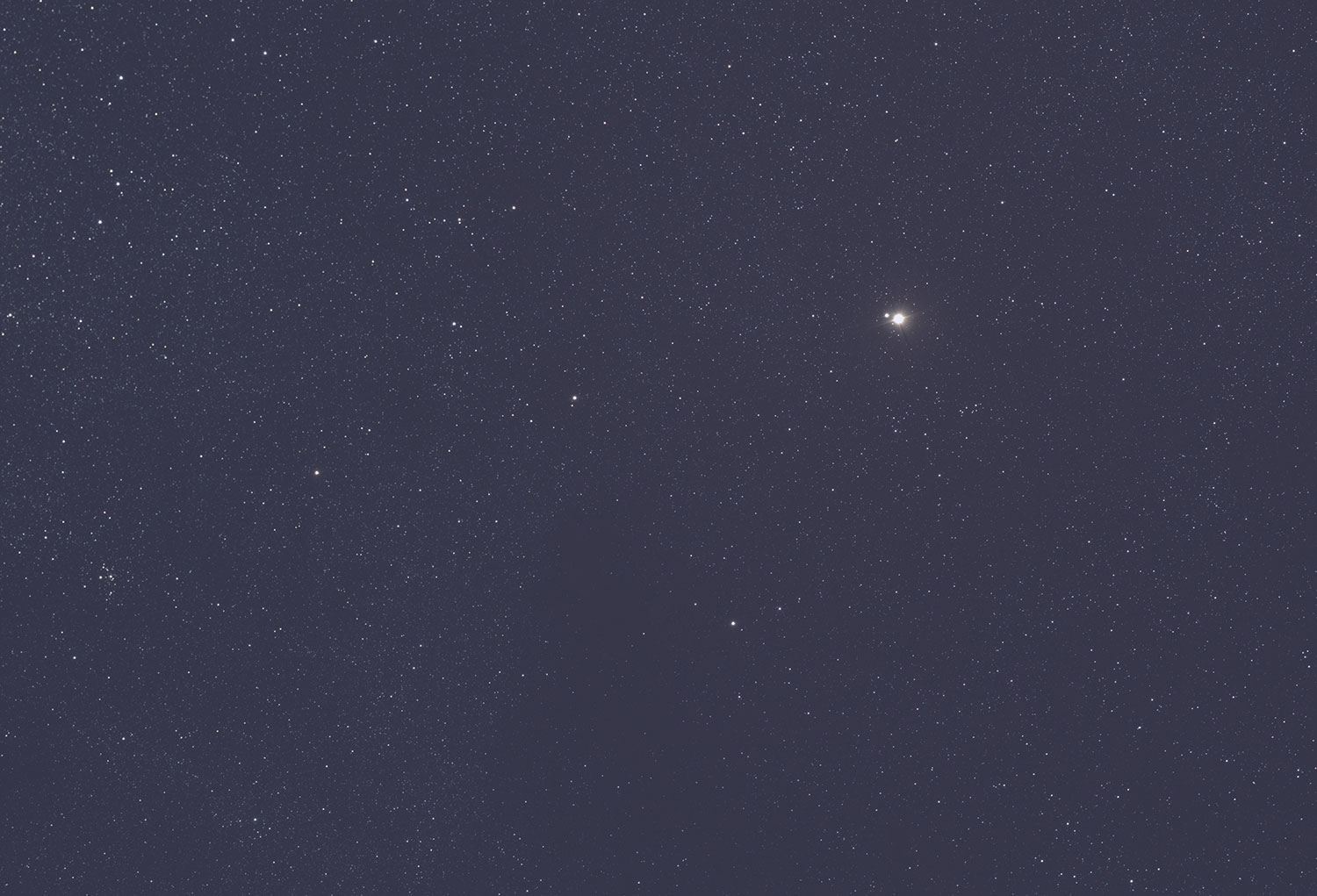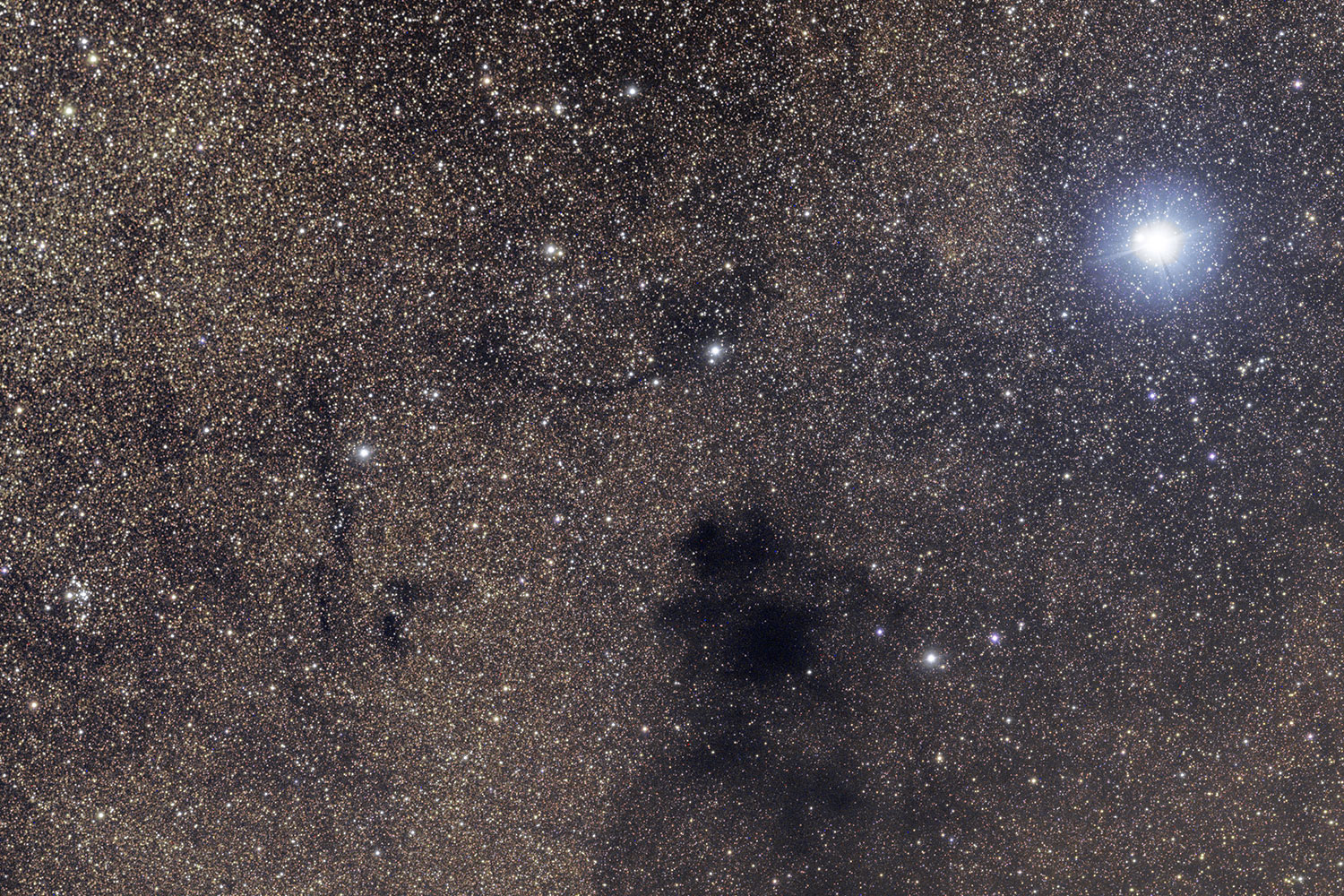 RASA8, CEM40 & ASIair – portable astrophotography made easy
This was the first time that the ASIair had been used to remotely control and capture images from the ASI294MC Pro one shot colour camera mounted onto the RASA8. The polar alignment routine the ASIair has was used to align the CEM40 mount and took approximately 7 minutes. This was the second time I have used it, and with practice, I am sure it can be done in less time. Using a PoleMaster usually take me 7 minutes but that means I need to bring a laptop on location. Most of the exposures taken during the night were 30 second with no guiding. There where issues with balancing of the RAS8 on the CEM40 that need to be fixed using offset counterweights. As a result, when doing 2 minute test exposure of the Sunflower Galaxy, the surrounding stars were slightly elongated. Time to fire up the 3D printer and make some ABS plastic mounts to resolve the issue.
I was able to image with a window of clear sky from 7PM to12AM, with the temperature dropping to around 10 degrees centigrade. Being able to sit in a warm car and control the Ioptron CEM40 mount via Sky Safari Pro on my Ipad was a real luxury. The only time I ventured outside was to check the gear when slewing to various parts of the sky.
One of the objects imaged during the night was NGC6188 in ARA. The following image shows the ASIair part way through capturing a 60 image sequence.
Recent Images